USB HID Mouse Adaptor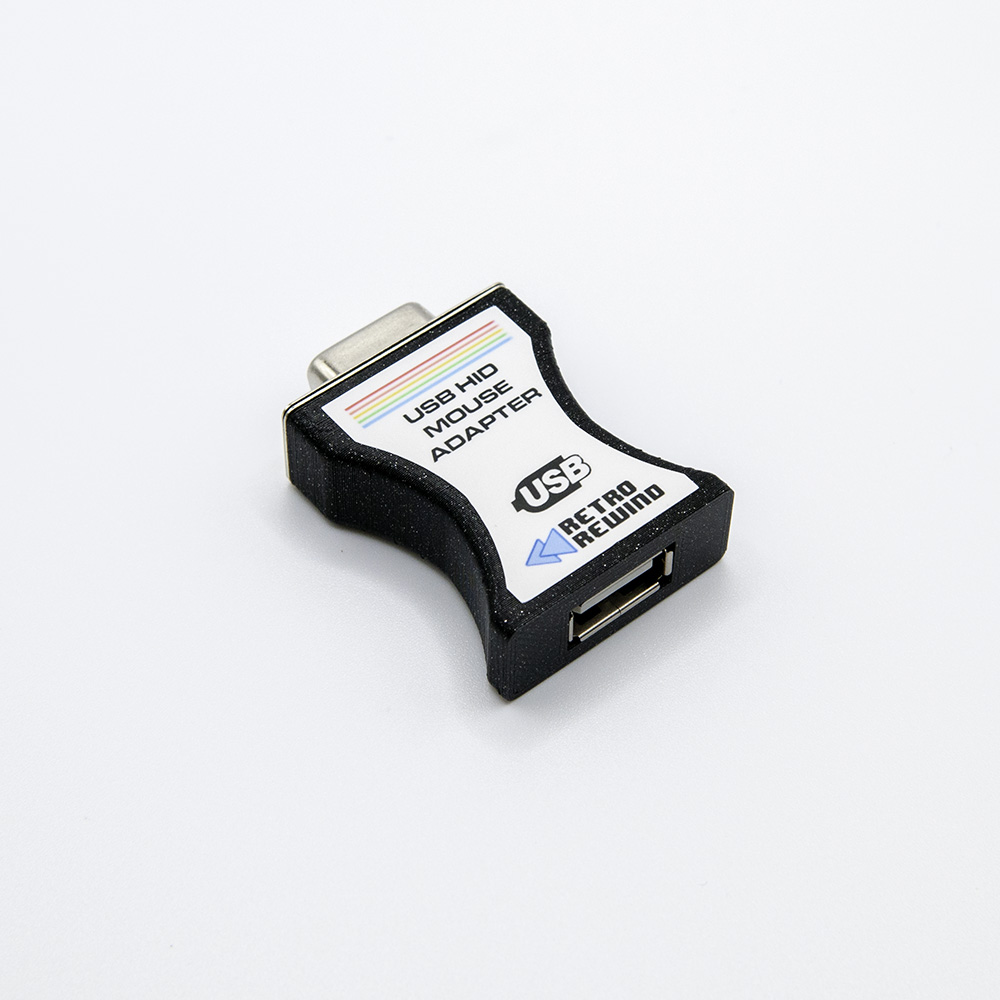 Fig. 1: USB HID Mouse Adaptor
The USB HID mouse adaptor is a compact USB to DB-9 mouse adaptor for Commodore Amiga computers. It's 100% HID compatible allowing you to use both wired and wireless mice (no Bluetooth support, sorry).
It allows for variable DPI which can be configured directly from the mouse.
DPI Programming
Press the third mouse button (usually the scroll wheel) for 5 seconds.

When the mouse enters DPI programming mode, the cursor on the screen will shift slightly.

Use the left/right mouse buttons to decrease/increase the DPI.

Move your mouse around to test the current DPI setting.

Once you are satisfied with the DPI, save the setting by holding the third mouse button (scroll wheel) for 1 second until the cursor shifts slightly.
---